WeWork Art Installations
"Make a life, not just a living."
Since April 2016, I have been working as Senior Designer on the WeWork Art & Graphics team, AKA Lunch Money.
We create inspiring art for co-working spaces across the country under the art direction of Jeremiah Britton.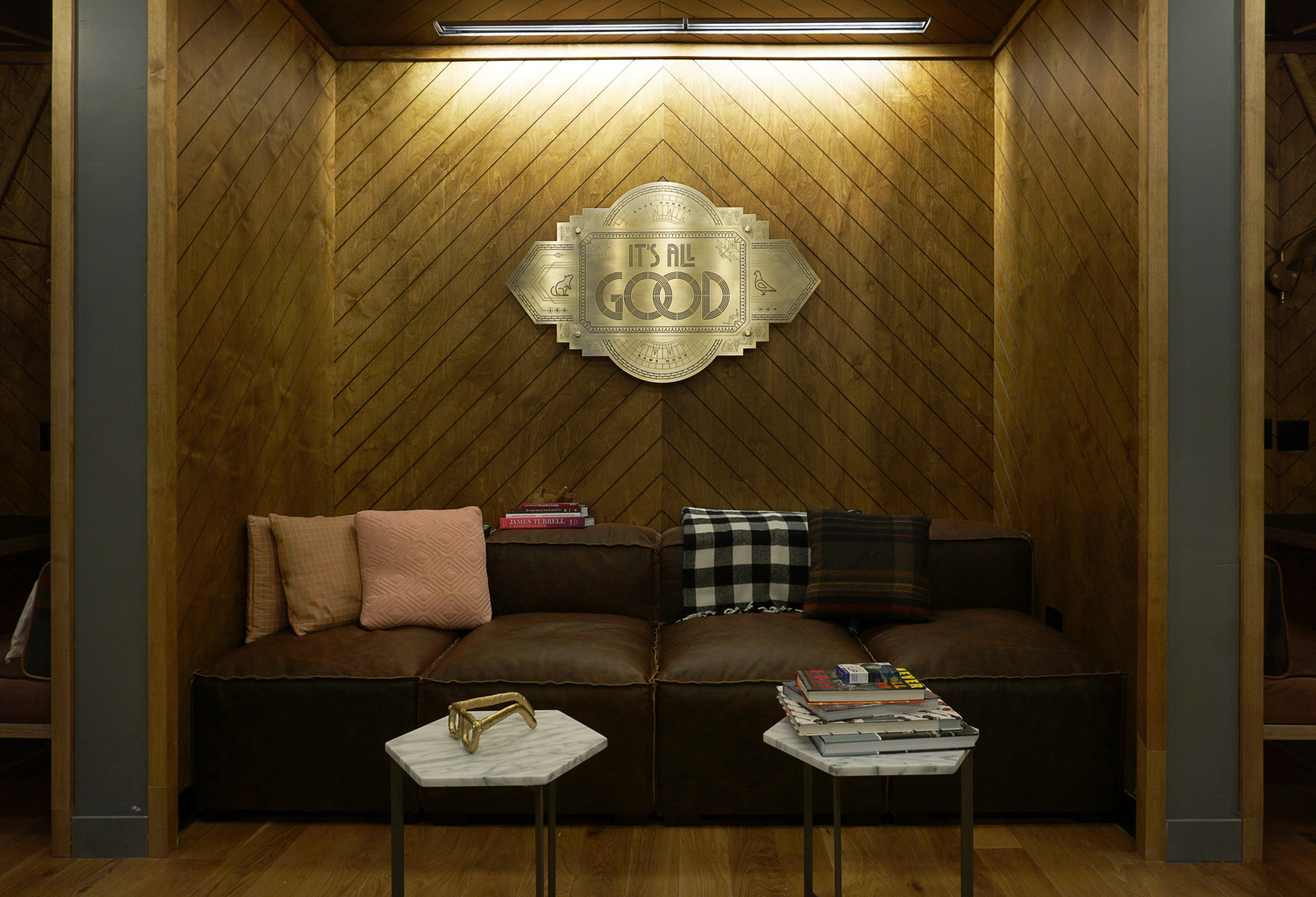 "Same number, same hood. It's all Good"
This one-of-a-kind engraved brass installation was inspired by NYC art deco buildings, subway rats and lyrics by Notorious B.I.G.
The goal was to create an iconic moment in the space to bring WeWork members together. Since the space was loosely themed like a speakeasy, we decided to make an intricately detailed metal piece that people would want to photograph and share. It's permanently on display at 135 E 57th Street, on the 8th floor.
Can't Stop Won't Stop Skateboards
This series of 8 hand-painted skate decks was made in July 2016 as a permanent installation for WeWork Playa Vista.
The goal was to create an exciting hallway installation for WeWork members to enjoy as they entered and exited their workspace. The text reads both ways (right side-up and upside-down) as viewers pass by. The raw wood texture pops through some of the 3d letter shapes as an unexpected detail.
Take the Path Of Most Resistance
Nothing truly worth doing was ever accomplished without a struggle. This poster design was created to be a standard that is used across multiple WeWork locations.
Neon Signs
Illuminated signage for WeWork Playa Vista and Chicago. Bent and installed by New York based comany, Let There Be Neon.
Chicago Wall Art
Hand-painted collaboration with Jeremiah Britton for the entryway to WeWork Chicago.